Once used in just bathrooms and kitchen backsplashes, tiles have observed a lot of transition in recent years with respect to their manufacturing process, versatility in their designs and features, as well as types of applications. The latest developments have led to the introduction of newer technologies in the tile manufacturing industry and digital printing was one among them. Undoubtedly, this technology took the tile industry by storm when it was introduced in around 2012. Even today, digitally printed wall tiles are very popular stuff for interior designing, and the underlying digital printing technology is expected to have a very promising future. The technology not just ascertained the possibility of developing any design on the tile surface, but also broadened the scope of tile applications.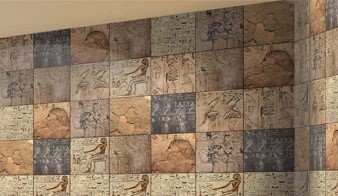 Since digital tiles are manufactured in tile factories, they can be made in any part of the world. However, their price may depend on the tile quality or location. For reasonably priced digital wall tiles, you can contact Regatta Tiles, a reputed supplier and exporter of digital wall tiles from India. Regatta Tiles does not just ensure high quality, but safe and timely delivery of digitally printed tile products.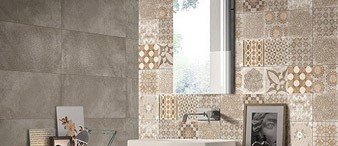 In tile factories, digital wall tiles can be treated to develop any preferred design on their surface without compromising their integrity. Digital tiles impart a unique look to any wall and have the ability to transform it into an amazing art space. Moreover, these tiles perform really well when it comes to functionality, strength, and endurance. All of these make them highly popular among architects, designers, and homeowners. Further, we discuss several benefits of choosing digital wall tiles for your home.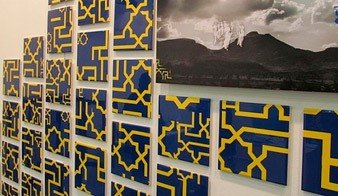 1. Innumerable Options to choose from: There is seemingly no end to the scope of designs that can be digitally imprinted on the tile. Be it a graphic design, photograph, or even artwork, you can imprint almost anything on a tile in high resolution with the help of this technology. So whether you want a traditional or contemporary décor, these tiles would certainly help you bring out the desired effect with some level of creativity.
2. High Performance at a Reasonable Price: Digital Wall tiles are very strong and don't wear out easily. They are resistant to stains, scratches and also easy to clean and maintain. Surprisingly, all these advantages can be availed at a price lower than wood or stones. For this reason, digital tiles are considered best for construction or renovation projects with budget constraints.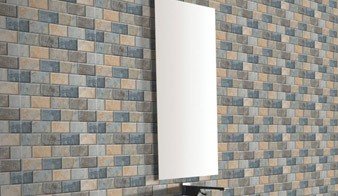 3. Consistency and Flawless Looks: The essence of digital printing technology is that it imprints or copies the design on tiles exactly the way you want or similar to the source, respectively. Moreover, due to technological advancements in three-dimensional printing technology, these tiles can now have designs in extremely high resolution without any flaw. With digital wall tiles, you can easily make your wall a stunning piece of artwork that not just boosts the décor of your interior spaces, but can easily leave the onlookers spellbound. No doubt, this certainly brings a lot of appreciation to you.
To get the best of digitally printed tiles and that too at very competitive prices; you can contact Regatta Tiles – a leading supplier and exporter of digital tiles from India. Regatta Tiles boasts a very eclectic range of digital ceramic and porcelain tiles as well as engineered marble and quartz.