In recent times, Indian industries have regained their position on the global scale across diverse sectors. One of them is tile manufacturing. Today, there are lots of tile manufacturers and exporters in India that provide world-class ceramic tiles to time importers, construction companies, architects, and others globally. Due to the easy availability of raw materials, cheap manpower, and government-supported initiatives, Indian tile exporters are able to provide competitively-priced tiles to time importers worldwide.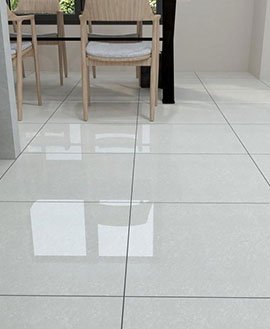 Apart from this, the rapid use of advanced tile manufacturing technologies has changed the dynamics of tile manufacturing in India as it has become a lot simpler, quicker, and more effective.
Due to the increasing demand of ceramic tiles all over the world, ceramic tile exporters in India are going the extra mile to meet the diverse needs of their clients.  Moreover, Indian tiles come in a plethora of colors, materials, sizes, patterns, and designs. So, whatever tile-related needs you have, you can expect to get the best results from importing tiles from India. However, below is a description of how you can import tiles from India.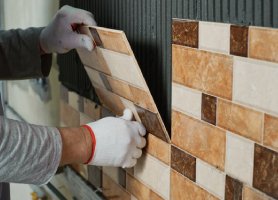 Choose The Most Appropriate Tile Exporter
There is no dearth of the best tile exporters in India that provide a wide range of tiles to tile importers worldwide. All you have to do is to browse through the details of each tile exporter like the variety of tiles it offers, available colors, years in business, number of countries being served, necessary quality certifications, available finishes, materials, sizes, and others.
It would be great if you can get some genuine reviews of the tile exporter so that you can check what others have to say about the tiles supplier you are planning to associate with. This way, you can end up choosing the best tiles supplier given your specific requirements.
Pay Attention To Quality and Maintenance of Tiles
It is crucial and indispensable to confirm the tile seller or exporter matches the quality standards before choosing any kind of tile, whether it be budget-friendly or uncommon-ranging luxury tiles. The tiles bought should have various characteristics and features of the specific type, as well as be water and slip-resistant, durable, lasting, and attractive. Every tile, regardless of its material—porcelain, marble, ceramic, or wooden—has unique qualities and traits and is put through a number of quality checks. For instance, you can expose vitrified tiles to water and check the tile's resistance to water to verify a tile's water resistance. If the tile's surface grips water, the tile's quality is being exploited and it cannot be used.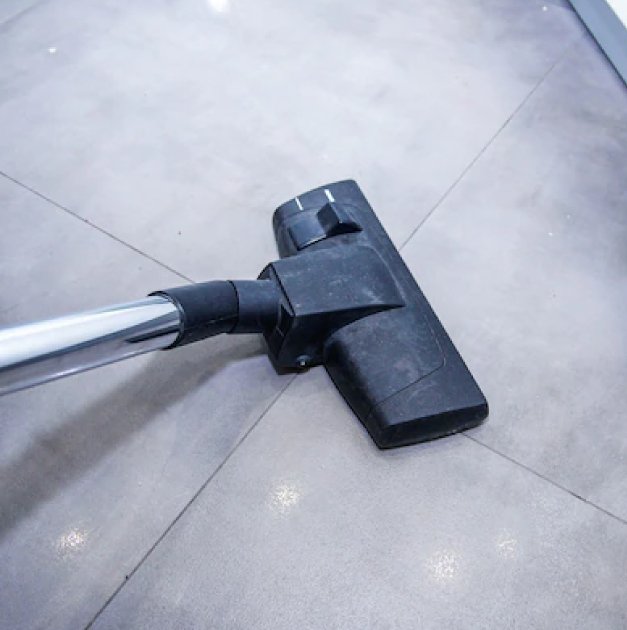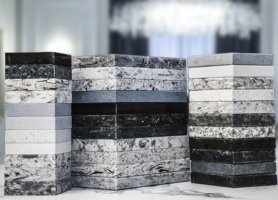 Choose The Right Tile
India has a wide range of inventive and imaginative wall tiles, bathroom tiles, floor tiles, kitchen tiles, parking, and outdoor tiles as well as sizeable market shares. Among the many tile categories, ceramic tiles topped the list of India's major tile exporters. As a result of the abundance of tile manufacturers and exporters at present, a wide variety of tiling options are available, including porcelain, digitally vitrified ceramic, full-body vitrified, double-charged vitrified, 3D tiles, wood look-a-like tiles, wooden tiles, marble tiles, glazed ceramic porcelain tiles, and even imitations of real stone.
Each of them has a wide range of possibilities, including textured, glossy, matte, and several colour schemes. It can be challenging to choose the best tile while staying within your budget.
Additionally, porcelain or vitrified tiles made in India are very popular all over the world. The porcelain tiles can be a more refined version of ceramic tiles made from finer, more solid clay that is baked at a constant high temperature to remove any remaining water.
So, basis your needs, budget, and trends, choose the most appropriate tile for your project.
Understand Tile Ratings
However, if the quality inspections are done correctly, you can choose the preferred porcelain tiles given their PEI ratings. The porcelain tiles have been divided into many rating categories by the Porcelain Enamel Institute (PEI). But this aids in choosing the most appropriate porcelain tiles for a range of projects, from large commercial ones to parking lots. The PEI grading scale, which ranges from 0 to 5, is based on parallel principles to that of ceramic tiles. Let's take a closer look.
Group 0
These tiles are technically inappropriate for use as flooring. Ceramic wall tiles are evaluated in this fashion more often than porcelain
Group 1
These tiles are only appropriate for settings where people wear softer shoes or don't wear shoes often. Tiles with a PEI 1 rating can also be utilized for interior walls in homes and businesses.
Group 2
Tiles with a PEI 2 rating are suitable for residential spaces that get regular foot traffic and are only lightly scratched by dirt from soft-soled or "typical" shoes. Tiles with the PEI 2 classification are not recommended for use in kitchens, foyers, stairwells, or other high-traffic areas.
Group 3
All residential and low-level commercial spaces like offices, reception areas, boutiques, interior walls, counters, and residential bathroom floors are suitable for PEI 3 tile installations. However, they are not advised to be used in commercial buildings' lobbies or entrances.
Group 4
For installations that receive regular foot activity, tiles with a PEI rating of 4 are suitable. Recommended for use in hotels, restaurants, lobbies, and other medium-to-light institutional settings.
Group 5
Tiles with a PEI 5 rating are appropriate for use in locations where there will be a lot of foot traffic, abrasive dirt, and wetness, as well as other conditions requiring safety and top performance. Pools, airports, leisure facilities, public structures, and shopping malls frequently use tiles with this PEI rating.
Other Important Things To Consider
Besides the above mentioned elements, there are several other aspects that need to be kept in mind while importing tiles from India. Having proper knowledge about these points would help you take the right decision.
Freight
The cost of freight is typically calculated using computer data depending on the cargo, such as a full container load or a less-than-container load, and it includes the cost of transportation from the Port of Loading to the Port of Destination.
Loading Port
The exporter transports the tile items from their warehouse to the closest Port of Loading once the imported tile lot is assigned to them. The Freight on Board (FOB) cost indicated by tile exporters typically includes the transportation costs necessary for loading the package to the port.
Document Delivery
The bill of lading includes a complete list of the packing that consists of the order details, commercial inventory, and other supporting documents. They are sent to the exporter through FedEx or DHL, or any other courier company.
Custom Clearance
A customs bond mandates and needs to be filed for any import goods shipped to India's US.
Insurance
A very important and necessary stage is the import package's insurance. It is important to purchase insurance for the imported package because it will cover any costs or losses incurred while the tiles are in transit. Therefore, verify with the manufacturer that the tiles are packaged securely and that the proper materials were used.
The Conclusion
In the present context, India has become the most sought-after destination for tile importers, architects, and construction companies to source high-quality tiles. The easy availability of different types of tiles attracts importers to India where they can get ceramic tiles, vitrified tiles, digital tiles, parking tiles, outdoor tiles, flooring tiles, wall tiles, and more.