It's crucial to choose the appropriate stuff for the task when planning a tiling project. Whether the ceramic tiles will be applied indoors or outside is one item to take into account. The appropriate selection of tiles will vary depending on the area. You may reduce the number of tile options you have available by being aware of the variations between outdoor and inside tiles.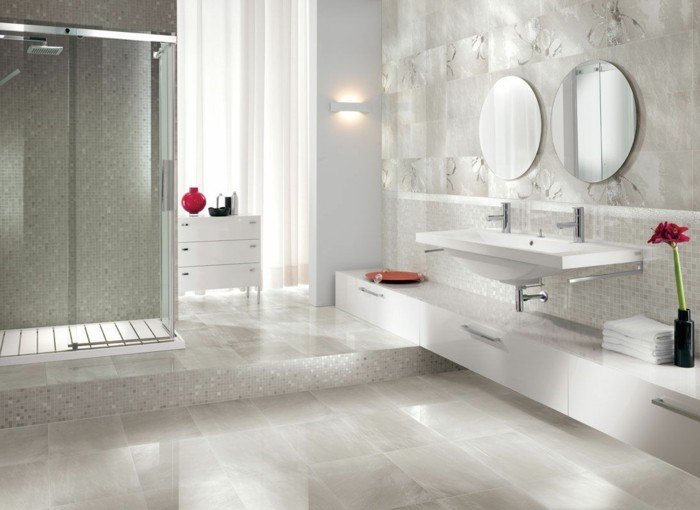 Durability
The weather is a problem that affects outdoor tiles differently than it does inside tiles. Outside tiles endure a lot every year, from the sun tearing them down to the rain soaking them to the chilly temperatures forcing them to shrink.
Because of this, outdoor tiles must be more resilient than inside ones. The durability of tiles is influenced by a number of different elements.
One difference is that outside tiles need to be denser than inside ones. Even when barbecues or motorcycles are rolled over them, thick tiles are less probable to shatter.
Additionally, the type of material you use is crucial. Because porcelain is non-porous, it is a great material for outdoor tiles. Additionally advised is the use of natural stone, such as marble and sandstone. Though you can use travertine or limestone in hotter climates, they are not apt for colder regions.

Grout
Grout is the substance inserted between tiles. It fills up the gaps and keeps moisture and debris out. Your tile project's ultimate result will last longer if the grouting is done well.
Different grout formulae exist. There is cement grout available in both sanded and unsanded varieties.
When tiling interior surfaces, a variety of grout types may be suitable, but when tiling external surfaces, you'll likely need to be more selective. The grout you select needs to be approved for outdoor usage. Cement grout and premixed grout are potential choices.
Keeping the grout dry is crucial for the curing process. Therefore, you must be careful to only begin an outdoor tiling project when there is no chance of rain.
Numerous varieties of grout require sealing. It's crucial to pick an outdoor-rated sealant for work in the backyard. It could be more effective in preventing rainwater from getting inside the tile pattern.
Remember that if you hire experts for your tiling project, you can trust them to decide whether to use internal or exterior grout.
Flexibility Joints
Building expansion joints into your pattern are crucial because tile may expand and contract as a result of variations in temperature and humidity.
Tiles are more prone to fracture, come loose, or exhibit other symptoms of deterioration if there are improper expansion joints. The grout in the vicinity might start to break as well.
When installing tiles, whether inside or outside, you should always arrange expansion joints where a horizontal surface meets a vertical one.
You should also incorporate some expansion joints into the plan for big tiled sections.
Indoor tiles often need fewer expansion joints than outside tiles. Expansion joints must be placed 20 to 25 feet apart in indoor spaces. The space between joints must be cut to just 8 to 12 feet for outdoor sites.
Remember to utilize the outdoor standards rather than the indoor ones for interior settings that receive a lot of natural light.
Texture
When wet, several tile varieties might be hazardous. It's especially crucial to prepare for rain and snow because outside tiles are frequently exposed to the weather. The slide resistance that textured tiles offer is advantageous for almost all outdoor applications. You'll particularly like having friction on the patio area surrounding your pool.
Different textures are required for interior tiles. Although streamlined flooring could be ideal for your living room, you'll definitely desire more textured flooring near your bathtub.
Glaze
Utilizing unglazed tiles is another suggestion for lowering the slip resistance of your outdoor surfaces.
Glazed and unglazed tiles are available in ceramic and porcelain. Manufacturers bake a coating of glass over the top of the tiles to create glazed tiles. They don't do this for types that aren't glazed.
There are glazed and unglazed indoor tiles. If your house is dry and has little foot traffic, you might wish to use glazed tiles there and unglazed ones in the bathroom and other high-traffic areas where spills and splashes happen often.
For outdoor use, unglazed tiles are virtually always advised. They are thicker and less prone to damage from regular wear & tear, and they are better at preventing slips.