Both architects and homeowners spend a lot of time selecting between utilizing natural stone or porcelain tiles while renovating the bathroom and installing new tiles in the lobby or laundry room.
It is immensely advisable for people to consider their lifestyle and intended usage for the area before making a choice. For houses with kids and dogs, porcelain tiles work best. It is simple to keep up.
Embrace this extensive knowledge about these tiles so you can make the best choice and learn the answers to your queries. What distinguishes natural stone from porcelain stone, along with each material's advantages and disadvantages, and why porcelain tiles are superior to natural stone?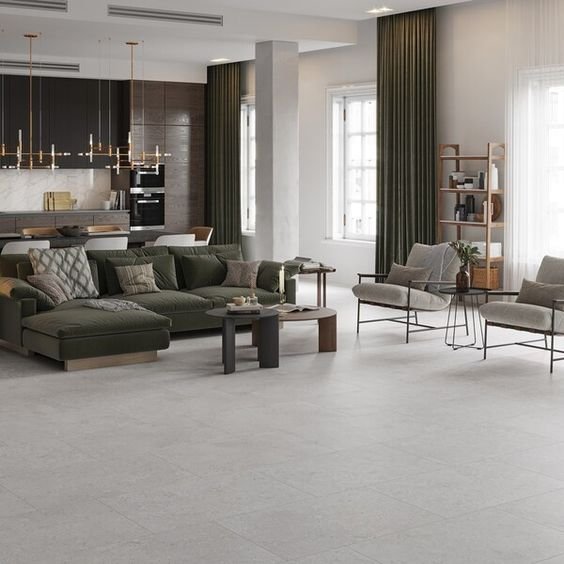 Difference Between Porcelain Tiles and Natural Stones
When it comes to choosing paving materials, the options are endless. It simply means that you won't have to compromise either on the quality or the overall finish of the project.
In any home renovation project, it is necessary to carry out thorough research about the tiles or natural stones that are supposed to be used, taking into account personal preferences along with the space that will be used once the tiling work is done. Being a winning choice, natural stone pavers have been employed for decades in both residential and commercial applications. Due to their many advantages and contemporary conveniences, porcelain tiles have surged in popularity in recent years and now hold the top rank. There are many porcelain tile exporters in India that supply superior-quality tiles.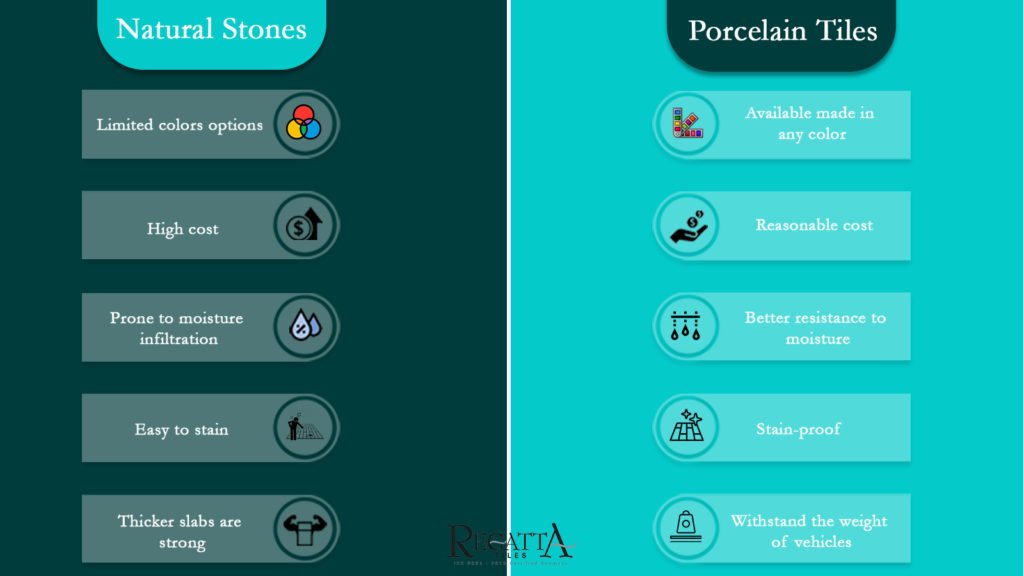 In order for you to understand why porcelain tiles are superior to natural stone, we will examine the differences between the two materials as well as their advantages and disadvantages in this article.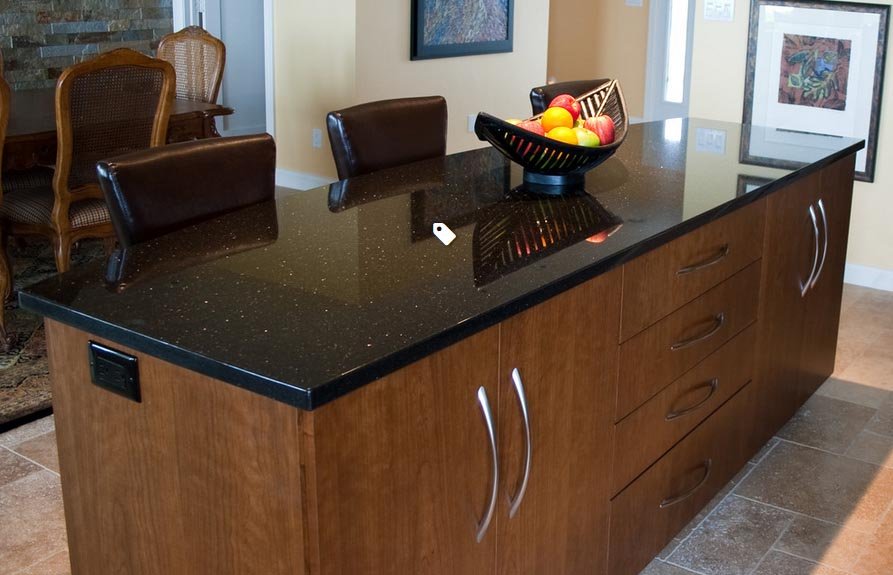 Natural stone
Tiles made of natural stone are fragments of stone taken directly from the earth. There are many different types of natural stone tile options, including Marble, Granite, Limestone, Travertine, Quartz, Onyx, Baseplate, and Semi-Precious Stone. They fit in beautifully with any style or setting thanks to their diversity.
Porcelain Tiles
A particularly tough variety of ceramic tile is porcelain. It is formed of refined clay with natural ingredients and is kiln-fired at high temperatures to increase its durability, longevity, and stain, scratch, and water resistance. Because porcelain is a denser, harder alternative with excellent stain and water resistance, it is suitable for bathroom or kitchen floors or walls. Being one of the largest porcelain tile exporters, Regatta Tiles offers excellent slabs for all types of projects worldwide.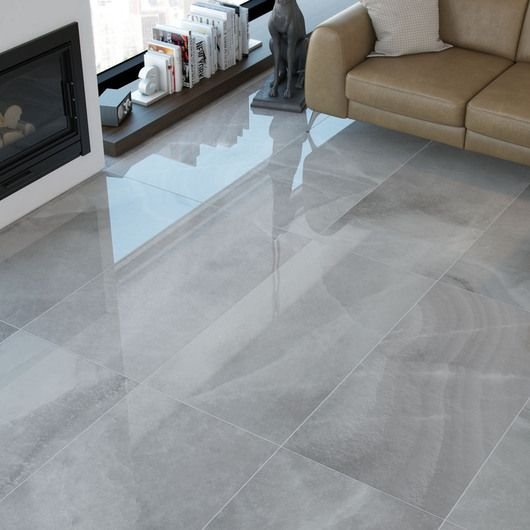 Durability
Natural stone takes thousands of years to produce, yet since it has been existing for so long, it is disregarded. Stone is therefore robust and long-lasting. It has long been employed in both residential and commercial applications. If you need to utilize it in an area with a lot of traffic, granite stone is the finest since it can bear the weight of cars. The 25mm thicker granite stone is appropriate for external use, offers strength, and is durable.
Each slab of porcelain tile is calibrated to a thickness of 20mm and is made of a mixture of clay, sand, and minerals that are baked at a high temperature to make them denser, less porous, and exceptionally resistant. It implies that it can support the weight of automobiles and endure very hot or very cold weather without being damaged or warm below!
Maintenance
Depending on the sort of stone you pick, natural stone tiles need a lot of upkeep. Natural stone finishes affect upkeep and dictate cleaning procedures. In general, sealing is a good idea to stop any stains and moss or algae growth.
Porcelain tiles require extremely little upkeep, and because of their glazed surface, they don't require sealing. Because porcelain tiles are impermeable, nothing that may taint the stone will be able to permeate them.
Moisture Resistance
Natural stone tiles are porous, making them more susceptible to moisture intrusion and vulnerable to stains. To avoid problems, we usually suggest to our clients sealing natural stone tiles. Stone tiles will be more resilient and long-lasting as a result.
The manufacturing process for porcelain tiles eliminates the problem with natural goods. Porcelain tiles' key benefit is that they outperform natural stones in terms of moisture resistance.
Colors and Finishes
Since natural stone tiles are fully organic, your color options are restricted. This stone offers a variety of design alternatives that may not be compatible with well-created porcelain tile designs, as well as its own distinctive and lovely colors and variances from slab to slab.
Any color and a printed surface may be used to create porcelain tiles that nearly mimic actual stone tiles. Porcelain tiles may fool you whether you desire limestone or marble finishes. Our porcelain tiles provide a variety of striking designs that closely resemble genuine stone and mimic its classic look.
The Conclusion
So, if you are looking to import porcelain tiles at the best rates, Regatta Tiles is one of the top-rated tile exporters from India and offers a wide collection of tiles that are available at the most discounted rates.